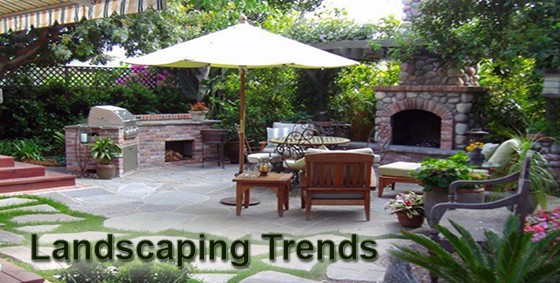 Each year the Garden Media Group publishes a Garden Trends Report. This year they reported seven specific trends. Here they are:
Connected Greenery:
In this day and age, our phones are always with us… We eat, sleep, walk, and talk with our phones. With more and more people becoming plugged in outside, it is not a surprise that they are syncing their garden habits with their technology! People want to have beautiful outdoors without having to put in a lot of work. And this is why turning to technology to help grow plans both indoors and out is so common! There are now modern systems that allow you to remotely control what happens in your home and garden.
NaTECHure:
NaTECHure is a combination of two of the hottest trends in education: technology and nature. This concept combines virtual and augmented reality to engage kids with gardening, health and fitness in fun, new ways. It will get people off the couch and into the great outdoors, something that is vital to children – and their parents. Whether its playing tag, shoveling in a sandbox, swinging on swings or even geocaching, NaTECHure has the potential to mobilize new generation of nature lovers.
Welltality:
This concept tells us that Horticulture is inherently tied to health and wellness. People are putting their health first, which changes what we eat, what we use on our bodies and the environment. Welltality is a trend in the hospitality industry which allows hotels to become destination locations by having living walls, indoor forests and serving locally grown food. Greenery is incorporated throughout the guest experience to help people heal quicker, concentrate easier and even increase mental health!
The Makers Lifestyle:
This trend shifts people from the doing in the DIY movement to the making. People want to experience the outdoors in a way that makes them feel at home, but is personalized to their tastes. The concept behind this is that people aren't just making things… they are making experiences. Many people attempt to capture their childhood in their outdoor set ups… Adapting their landscaping to include porch swings like the one you sat on with your grandmother or with a fire pit that captures your summers at summer camp.
Backyard Boldness:
This trend is one we cannot help but adore! This approach has people turning to "new customizations, lighting and movement to add a sense of whimsicality to their backyards." Homeowners are moving away from subtle and minimalistic to things much bolder that increase sensory appeal. Nightscaping is a big part of this and is "drawing record breaking crowds to the gardens [of the Longwood Gardens' Nightscape exhibit] after dark. Your outdoor spaces are becoming a destination – a place where you want to go and spend time in, rather than a place where you have to do chores or work.
Layered Landscapes:
Layered Landscapes is exactly what it sounds like! It starts with trees and is layered underneath with shrubs and flowers. The thought behind this is that it will bring your yard back to its natural habitat, allowing for more natural ecosystems, pollination systems and other wildlife. People are looking less for long fields of perennials and more for a combination of trees, conifers, shrubs and perennials. People are making more educated decisions when purchasing plants by focusing on their function as well as their beauty. These landscapes will last much longer than just the year, in fact most will be around for years to come.
Dogscaping:
Do you have pets at home? Then this trend is for you. The mindset behind this is that pets play outdoors in the lawn, rolling, digging and possibly even eating it, so it makes perfect sense to make sure your outdoor experiences are pet friendly and free from poisonous plants and harmful chemicals. This trend also focusses on the importance of protecting your precious plants from your pets!
Which one of these trends are you going to partake in? Which one is your favorite? Tell us in the comments below!