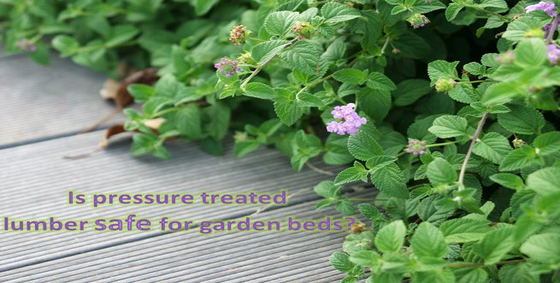 This is a question I was pondering on the weekend. My wife wanted me to create a garden for her in the back yard. As I was thinking about pressure treated wood, I was wondering if it was even safe to grow plants around. Would they soak up the chemicals from the wood and my family consume those chemicals. It is a scary thought. Especially scary is the thought of young children getting those chemicals in their system. As it turns out, it is pretty safe to use the pressure treated lumber to edge your box.
Here is a good article discussing some of the chemicals:
Using pressure treated lumber in raised garden beds.
However, if you'd rather be extra safe, you can check out some of our safer alternatives such as aluminum or our decorative "stone" edging.