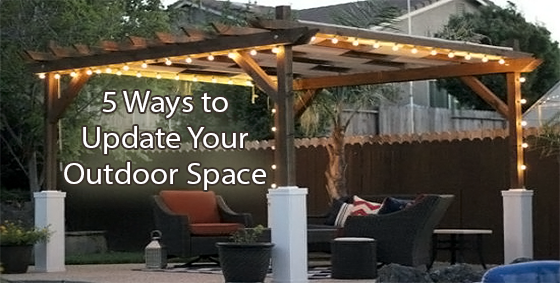 Do you feel like you need to spruce up your yard this year? Not every yard needs a drastic change to make things look better. Sometimes all you need to do is change a few minor things to help things to go from "blah" to "ou!" Below we have listed five simple ways to make your yard looking great!
Add a decorative boulder (or five)
As you know, rocks have been used quite a bit in landscaping over the years. Sometimes they were placed there; sometimes they have been in a certain spot for years thanks to nature. Adding some boulders or large rocks to a space can make a huge difference.  You can also use boulders to hide things you don't want seen. Things like electrical panels and air conditioners. Plant some flowers to complete the look of those boulders and rocks in your garden.
Depending on where you live in the country, if you live in the colder areas then you know the toll that winter can take on some trees. So why not take out the old, not-so-good-looking tree and plant a new, fresh one in its place. Your yard and your neighbours will thank you. Plus, I'm sure you'll see the benefits of it too when you see how great it looks!
Do you ever think that your backyard needs something else, but you're just not sure what it is? Try adding a pathway. Consider the space that you walk through the most and put it there. Maybe it's the direction to the shed, or to the pool. Either way, your grass would like the change or being trampled on. Consider getting your landscape edging from yardproduct.com to make even lines.
Sticks and dried up leaves can be quite annoying when all you want is a clean looking lawn. Try installing river rock to give it a clean look.
Instead of looking at everyone else's green lawn, hire someone to come and give you that lush green lawn that you have been wanting for a while. Or if you can, do it on your own. Plant some grass seed, pull out a sprinkler to keep it growing, and wait! It won't happen overnight, but continual planting of grass seed and watering will keep it going.