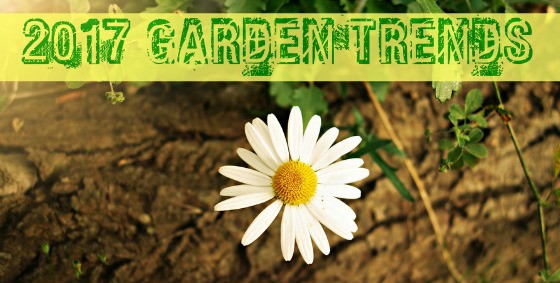 Not sure if you heard the buzz, but the Garden Media Group published their 2017 Garden Trends Report and we're so excited! The theme is Grow 365. They say that in the coming years, people will grow indoors and out – Anything, anywhere!
Here's a sneak peak of what they had to say:
Peak Season – With new technology, growing 365 days is now possible, affordable and convenient.
Wellness Hotspots – Things like garden therapy, forest bathing, to soundscaping and workplace culture are very popular! Healthy is the new wealthy!
Tidy Gardens – Simplicity is best! Find joy in less by keeping what you love and discard the rest!
Clean Gardening – Consumers are demanding clean products and clean food, so they're turning more and more to growing without the use of synthetic chemicals and even growing indoors without dirt!
Uber-izing Gardening – With everything just at our fingertips, it only makes sense that buying plants would be just as easy! Gardening Subscriptions where plants will be delivered right to your door are growing drastically in popularity.
Buzz Off! – Using nature to help keep your yard insect free is economical, educational, fun and it doesn't harm the environment!
Golden Age – Gold is the "metal of the moment." Metallic materials and textures have been trending in home décor for years, but in 2017 we will see them melting into the outdoors as well!
Gardening Love – The goal is to cultivate a passion and appreciation for plants and in doing so, increase the demand for gardening and everyone!
Download the full report here.