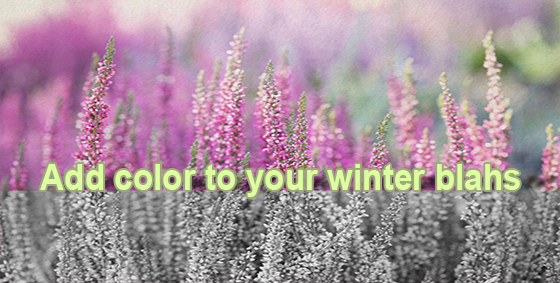 When wintertime comes, the garden is usually austere and bare, consisting of little more than empty tree branches and colorless evergreen plants with no flowers. That makes for a dull, drab garden indeed. Those long months with no color can drive a gardener crazy and leave them chomping at the bit for some color by the time spring comes.
There's no reason to leave your garden drab and bare during the winter, though! With a variety of cold-hardy plants that grow lovely flowers, you can add vibrant color to that winter garden in no time.
Here are some of the best plants to consider growing during the winter. Just grow them in containers that can be put on your patio, balcony or porch and moved inside if there's an extreme freeze coming.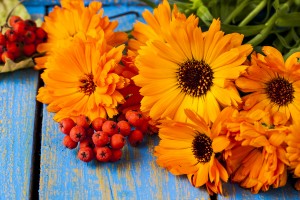 Calendula (Calendula officinalis)
Calendula is a lovely flower that resembles a daisy. It comes in shades of deep yellow, cream or apricot with a match center. The plants grow anywhere from one to two feet tall and equally as wide, making wonderful container plantings or for growing in a flower garden. These flowers will require full sun and well-draining soil. Be sure to water enough to keep the soil moist, too. When you see dead or dying blooms, clip those off to encourage new, lively flowers.
Candytuft (Iberis)
Candytuft gets its name from the sweet scented white flower clusters that grow on its long stems. These babies can reach eight feet in height and just as wide. The leaves, which remain year-round, are a lovely shade of shiny dark green and quite narrow. Not so much of a sun lover, you'll want to put this plant in a shady–or at least partly shady–place and be sure to consistently water it every few days. Like calendula, it will need well-draining soil and you'll want to clip off the dead blooms to encourage new flowers to grow.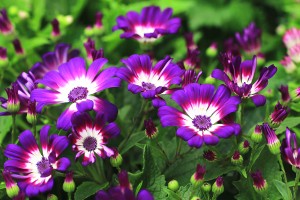 Cineraria (Senecio x hybridus)
Another shade-loving plant, cineraria blooms with intense colors of purplish blue, purplish red, white and pink. Typically growing to about two feet tall and wide, the daisies bloom in broad clusters that are between three and five inches in diameter. These bright, colorful flowers prefer rich, loose soil and will require consistent watering.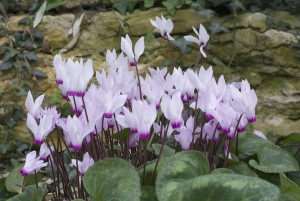 Cyclamen (Primulaceae)
Cyclamen provides a wonderful break from the bleak grays of wintertime with its soft whites, pinks, roses and reds. These two-inch-wide flowers are full of air-filling fragrance as well. Its lush green leaves are heart-shaped and have long six inch stems to hold up the flowers. This flower requires rich soil that is porous and drains very well. Be sure to add lots of humus for this one and put it in a place that is mostly sunny with some shade during the day.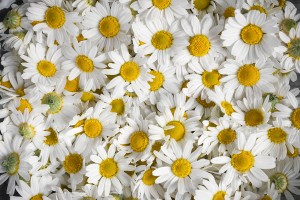 English daisy (Bellis perennis)
Ah, the English daisy. Its bright, beautiful blooms are reminiscent of the English countryside. They come in a variety of colors ranging from rose to red or pink and white. These large, eight inch wide flowers grow on fairly short stems and are surrounded by full, bright green leaves. These daisies prefer sun with just partial shade and also need to have well-draining soil and consistent watering. You'll want to deadhead the plants often to encourage new blooms to keep that color vibrant.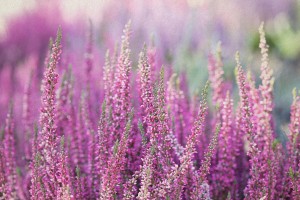 Scotch heather (Calluna vulgaris)
The needle-like leaves of this low-growing, colorful shrub produces small, bell-shaped flowers in cream, orange, pink or yellow. You'll want to grow them in an area that receives at least half a day of sun and be sure to use a soil that is sandy and has lots of organic matter added to it. Don't let the soil dry out with this one either. You'll want to water it consistently.
Indeed, there's no reason to drive yourself crazy with desire for color in the winter. With flowers like these in containers for easy transporting, you can keep your yard bright and beautiful all the way to spring.
About the Author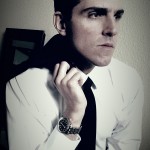 Jonathan Leger is a gardening enthusiast. He runs a small site dedicated to the education, history and care of a
variety of roses at CabbageRoses.net.