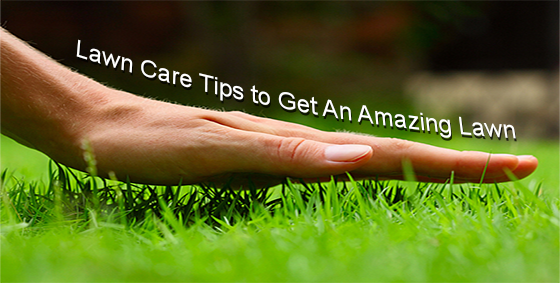 Your lawn is one of the first things people see when driving past your home. With a little bit of time and effort, you can have the lawn that really is greener on the other side! Here's how you get started.
Lawn Care Maintenance:
This is a must summer, spring, winter and fall! The spring and summer months should be spent watering and fertilizing and the fall and winter months should be spent protecting it from cold, harsh weather.
Weeds and dead leaves should be removed from your lawn as soon as you spot them. Weeds not only look unattractive but they also cause your healthy grass to die. There are a variety of pesticides available at your local home improvement store. Be sure to use them on a regular basis to prevent weeds from growing on your lawn.
Your trees and shrubbery should be trimmed as required. Plant flowers that welcome people to your home and make sure you cut grass no lower than three inches to the ground. Cutting it shorter can damage the blades and the health of the grass!
If you're unhappy with your current grass, it might not be a bad idea to purchase grass seed and replant. There are tons of varieties of grass available and planting these seeds will put you on the path to a gorgeous lush lawn!
Hire A Professional:
Hire one of the dozens of companies that offer professional lawn care services in your area. Professional lawn care specialists can take care of things that you cannot do on your own. Unsure of what that entails? Give them a call and ask them what they can do to help your lawn be as beautiful and healthy as possible.
Be sure to ask around before you pick a lawn care technician. It's important to compare licensing, experience, and competitive pricing when picking a company. Lawn care doesn't have to cost you an arm and a leg, and if you compare companies, you can find an affordable price to work with your budget.
Final Thoughts:
Landscape Edging has tons of benefits for your lawns, gardens and even your pools or playgrounds. Check out what products we offer and their benefits here.