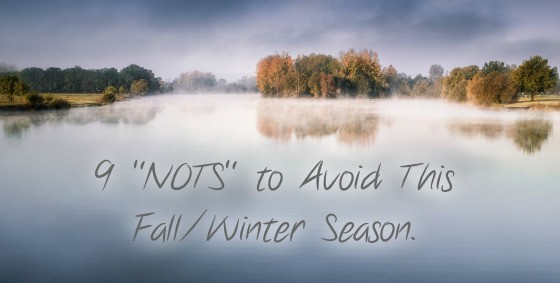 Wouldn't it be nice if everyone could have a nice looking yard without having to do the manual labor or having to pay an arm and a leg? Unfortunately, that's not possible… Here's 10 winter landscaping preparation mistakes every homeowner should avoid this season.
Not mowing in a regular basis.
When manicuring the lawn, it is crucial to keep consistent with recommended grooming requirements. Some types of grass can be severally damaged if it is cut too low.
Not doing once-over lawn manicuring
As winter nears, it's typical for homeowners to reseed, aerate or mow the lawn. For optimal health and proper growth, plant specialists recommend the once-over lawn manicuring technique to ensure it looks nice and even throughout the winter. The final process is to reemphasize the lines diagonally. This will keep a lush, neat appeal even as springtime returns.
Not Watering Plants
Despite the colder winter months, the hedges, fruit trees and shrubs all need water. Poor watering of your plants could result in some serious damage arising from dehydration and/or disease.
Not using the correct plant fertilizer.
Be sure to use the right fertilizer for your plants based on the weather and temperatures. Granular fertilizer isn't an ideal product for plants because it takes longer to dissolve, especially in colder temperatures. If the lawn or plants aren't getting enough fertilizer, it is more likely for it to wither or suffer severe frost burns.
Not using high-quality mulch to treat the soil
Poor quality mulch could infest healthy soil and plants with fungus or pests. Gardeners should mulch the soil of trees or houseplants and the surface if the weather permits it. If the ground has frozen, it will be difficult to undertake this task successfully.
Not raking the leaves.
Yes, it's a pain, but neglecting this duty can allow fungus and mold to thrive with the snow accumulating on the leaves.
Not jumping into spring planting.
By delaying your spring planting, you are ensuring that your harvest won't be as fruitful since it takes a while for plants to mature. Shrubs, crops and trees need adequate time to grow.
Not stocking up on new garden supplies.
Summer and spring clearance at a local gardening supplies store are the best place to get bargains on tools, soil, pots, seeds and more! Sometimes it can save you up to 90%!
Not dealing with pests.
If you notice that crops harvested have worms or signs of pest infestation, it is necessary to take care of the yard to minimize infestation. Not taking care of the problem promptly can have serious consequences.