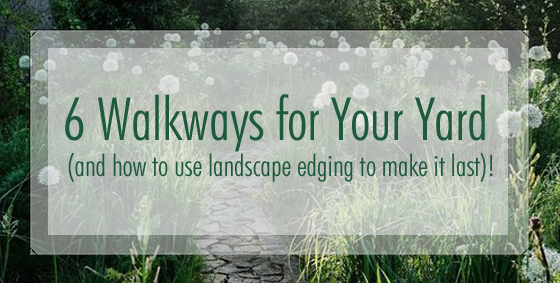 Looking to add a walkway through your beautiful gardens or your backyard?
Here's six of our favourite designs and how you can use landscape edging to make it last!
(Click the photo to pin to Pinterest.)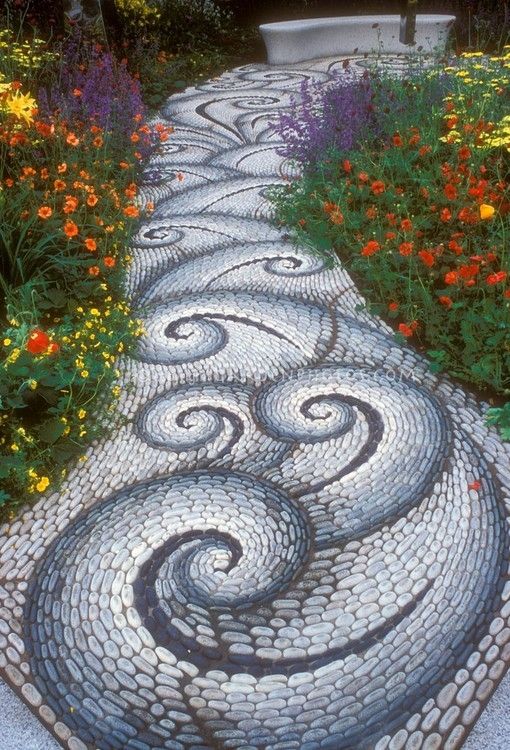 Check out this unique garden mosaic pathway made from river rocks!
Circular edging can be used to create awesome designs inside your pathways.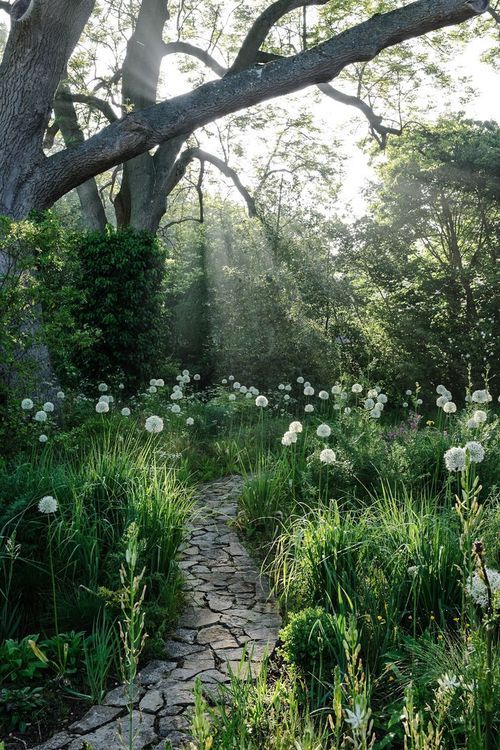 This beautiful walkway is called the Garden Path from Provence, France!
Landscape Edging can keep this design clean and separated from the grass and weeds surrounding the path.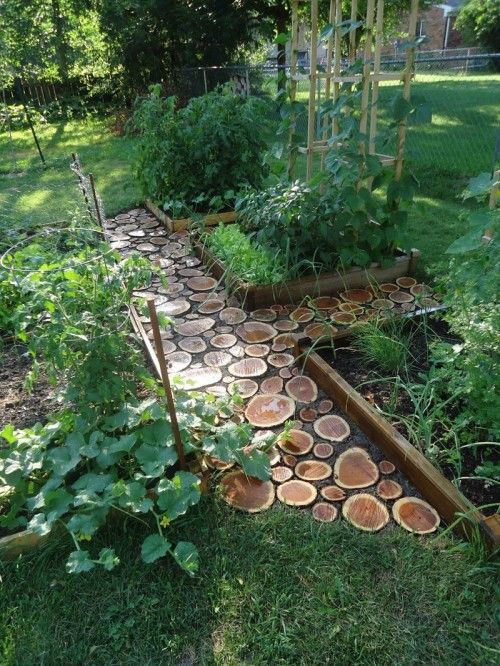 Same idea… Different design!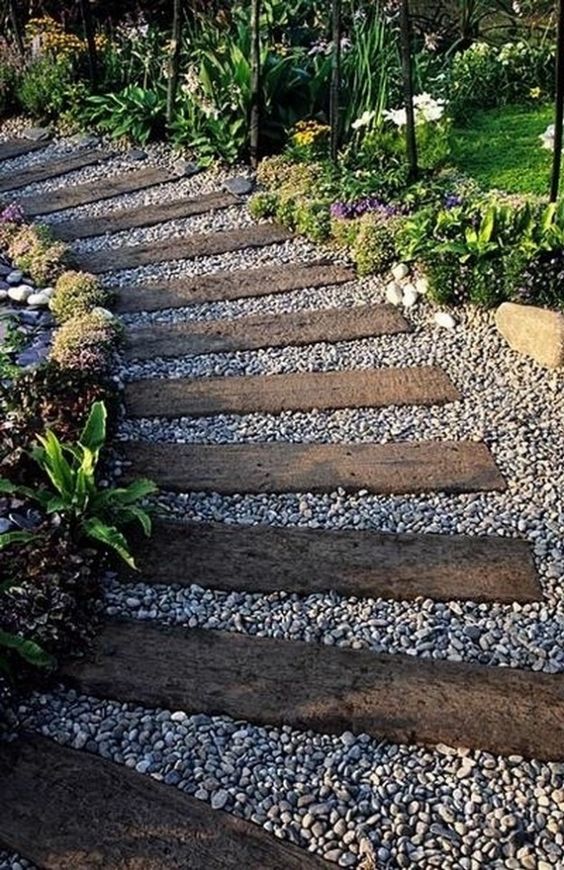 Add some character to your railroad tie and gravel garden/side yard walkway!
Finish the design by using landscape edging along the edges to keep the rocks out of your lawn.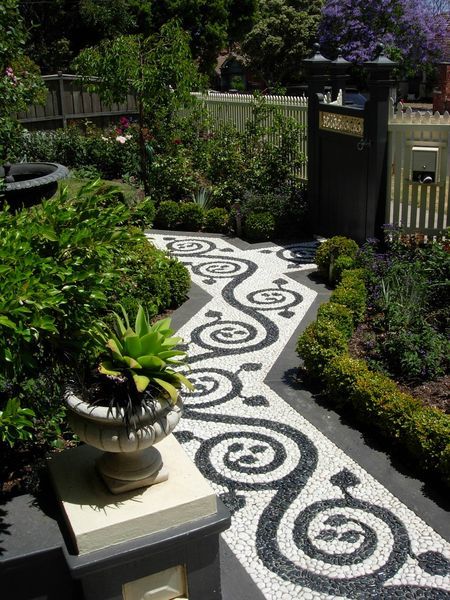 This Black and White Mosaic Path is mesmerizing with the distinct contrasts!
Complete the look using landscape edging to hold the dirt off the edges of your walkway!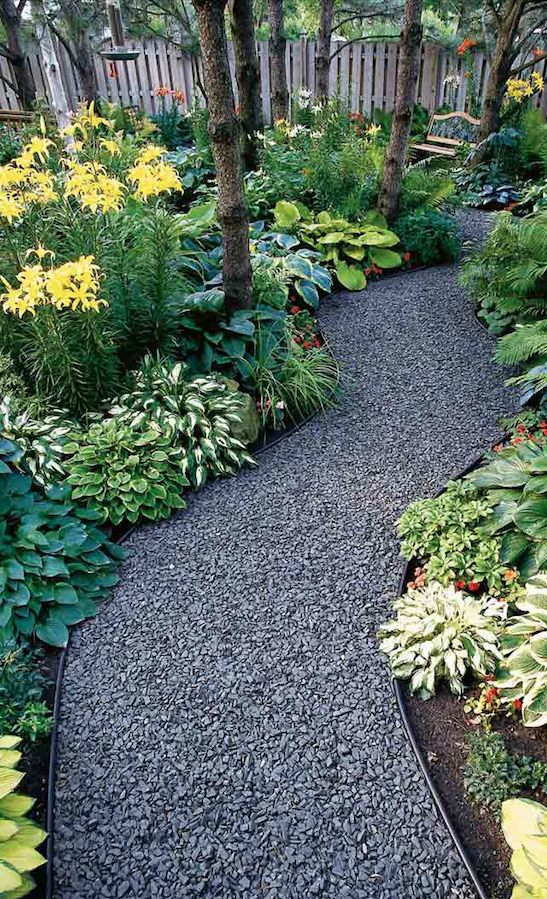 Want a simplistic look to avoid taking the attention away from your beautiful plants?
This is it!
Use the landscape edging to separate the wood chips from the dirt and mulch.
For more walkway designs, check out our Pinterest Board here.
Be ready for Spring…. Order your landscape edging today!