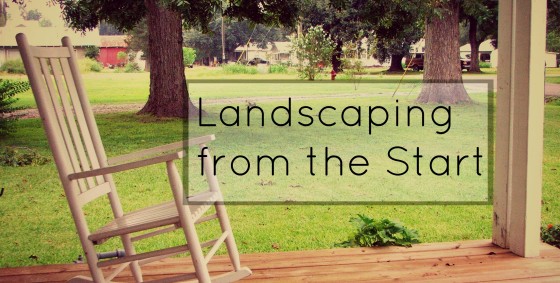 Perhaps, the home of your dreams is perfect on the inside but the outside could definitely use some work. You can't wait to start chopping, building and planting to show all your neighbours that what's on the outside is mirrored on the inside. Why not turn ordinary into extraordinary the right way, the first time.
You're all moved in, it's new, and it's exciting. Your mind is bursting with ideas and creativity. Breathe. Take some time and live in your new home. Get to know it. Get used to it. You need to know how the rain, snow, wind, melting ice, seasons affect your home. Clean up the yard, pull some weeds and of course purchase some of the landscaping tools you'll need but, don't do anything too permanent. Step one, is wait at least a year.
Now you'll need to figure out how the sun, shade and weather all affect the different areas of your yard. This is super important when you're figuring out which flowers to plant where.
Research. Just as you're doing now. You're going to need to know what you want. What does annual mean? How about Deciduous? Learn the vocabulary when it comes to landscaping; it will save you a headache.
Taking it step by step will make things easy for you and your yard (Click to Tweet). You want it appealing to the eye and not over cluttered. By taking it slow, you'll save yourself time and money as well.
The key point to all landscapes is the grass. Grass is something that needs to be done first. It's the base, the canvas if you will, of every landscape.
Plan, plan, plan. Landscape needs time, preparation and lots of thought. Be patient on everything and keep in mind that trees will grow. Plant the trees away, not too close to the home. As time goes on the roots may grow and damage the foundation.
Planning of small flowers can make a big difference as well. For example, planting a tulip behind a sunflower is poor planning. Spending extra time researching and preparing now will reward you later on.
Start by getting your landscape edging today at YardProduct.com.
Have any more suggestions for beginners?
Let us know in the comments below; we'd love to hear from you.