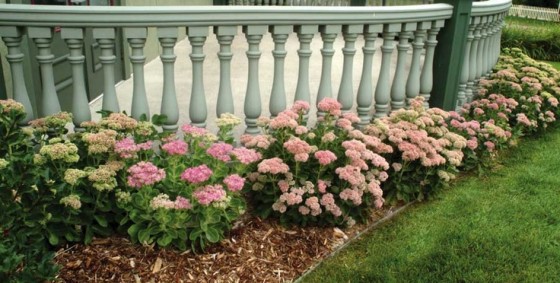 This is Why Home Owners Nationwide Use Dreamscape Aluminum Landscape Edging: 


1) Professional Appearance 


A landscape is truly defined by proper separation of lawn, flowerbeds and aggregates and Dreamscape Aluminum Edging will achieve those goals. Quality landscape bed edging gives clarity and significantly increases the level of visual aesthetics and adds value to the business or residence. 
---
2) Lifetime Performance 


Dreamscape Aluminum Edging will not rust, rot, corrode, or become brittle. It will not color fade, attract insects or ruin under the forces of maintenance abuse. Dreamscape Aluminum Edging offers the most permanent landscape edging solution OFFERED ANYWHERE. 
---
3) Ease of Installation 


Our easy to install locking system is as simple as putting two pieces of a puzzle together, and offers the most permanent joining of any edging on the market. 


Dreamscape Aluminum Edging has dual stakes in the locking systems which make for mistake proof installation and no annoying overlapping joints that make your landscapes look unprofessional. 


It's simple to add a stake at any start/stop point with the original Dreamscape End Stake Adaptor. The adaptor easily slips over the edging material like a sleeve, removing the need for advanced planning of section lengths and ensures the edging stays exactly where you want it. 


You can even achieve sharp curves and tree rings with this light, flexible and durable aluminum material. We also have wider stakes than our competition and deep grooves to ensure the edging stays in place 
---
4) Low Maintenance 


There is a significant savings in maintenance time & long term expenses as Dreamscape landscape edging virtually eliminates the need for continual shaping of the landscape beds. 
---
Let's get technical 
| | |
| --- | --- |
| • | Our fully rigid and grooved design allows edging to retain solid grip in the ground. |
| | |
| --- | --- |
| • | Dual punch out pockets for stakes allows stakes to be driven down in a straight line. |
| | |
| --- | --- |
| • | Wider more rigid stake design will ensure a lifetime of performance. |
| | |
| --- | --- |
| • | Extra long stakes are available when extra depth is required for sandy soil. |
| | |
| --- | --- |
| • | End stake adapters that allow for adding stakes at all start and stop points, and provide extra strength. |
| | |
| --- | --- |
| • | Dual stake locking system. Dual stakes ensure connection remains permanent. |
| | |
| --- | --- |
| • | No overlapping joints. A Dreamscape connection allows for true crisp lines and an invisible connection. |
| | |
| --- | --- |
| • | No compromise on thickness of residential or commercial edging. |
| | |
| --- | --- |
| • | Ease of Installation. Simple puzzle-like connections that are exclusive to any other Aluminum Edging. |