America's #1 Professional Landscape Edging
Welcome to
Dreamscape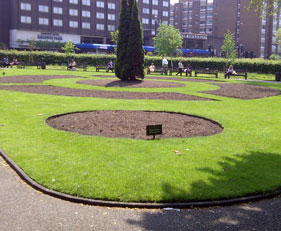 Welcome to Dreamscape Superior Landscape Edging where we produce and sell America's #1 Choice in Landscape Edging.
We are the Aluminum Landscape Edging Superstore with more landscape edging sizes, finishes and types of edging systems than anywhere else.
Aluminum Edging - choose from DS PRO, EZ Edging, YardEdge Edging, Slide-Edge, Cleanline, Cleanline XL, Permline and many more.
Paver Restraints - We also carry a wide range of Paver Restraints for both commercial and residential applications.
Our Aluminum edging and paver restraints are not available in stores and can be shipped direct to your home, direct to your customer or anywhere you need it shipped.
These products are free shipping anywhere in the continental United States.
Dreamscape
Categories