Product Details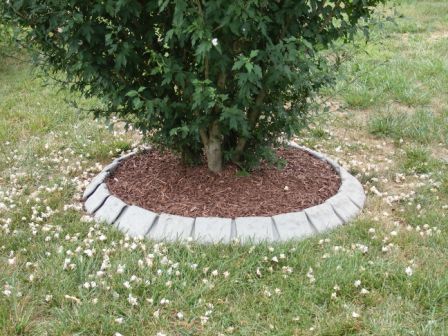 Click to enlarge See Additional Photos



VERY POPULAR!

This decorative edging will create a beautiful 6' diameter circle around a tree and will hold in mulch, landscaping stone, or wood chips. Why not make your trees look more appealing by creating a clean circle around your tree? The edging is secured in the ground with stakes (included) and will not move. Not only is the appearance more appealing but makes trimming your landscaping easier as well.

The tree contains the standardized box of a regular 20' box with 31 straight pieces and 2 tapered ends. For tree ring consumers, either throw out the two tapered ends or save them for the future should you wish to convert your tree ring into a garden edge.

Dreamscape Decorative "Stone" Edging

Color: Natural Grey or Sandstone
Piece Size: 4"h x 7.5"L
Material: High Density Polypropylene with a UV stabilizer
Includes: Spike for each piece and FREE SHIPPING*
*continental United States

Product Advantages:
1. No Digging!
2. Durable
3. Simple
4. Versatile

This edging is a brand new, innovative, patent pending landscape edging system unlike anything else on the market today. The edging system gives the appearance of a natural stone barrier and provides a beautiful means for neatly defining the boundaries between your lawn and mulch beds. Because the system is comprised of five separate interlocking pieces, which can be used in a variety of combinations, it can be customized to fit your exact needs.

How it works
The pieces snap together using a unique ball and joint fastener. This mechanism allows the components both to hold firmly together and to flex in any direction, giving you the freedom to fashion the edging system into an infinite number of shapes around your landscaping. The unique articulating design allows the edging to trace the outlines of your beds while following the contour of your lawn. No matter how steep the grade or uneven the yard, this edging will look like it was made just for you. The overlapping edges of the connecting pieces give the appearance of a continuous stone face and prevent grass from growing between. Also, the wedged shape allows a lawn mower blade to run over the outer surface without damaging the edging system. This lets you (or, better yet, your spouse or kid) cut the grass neatly around the beds and eliminates the need to fire up the trimmer to finish the job.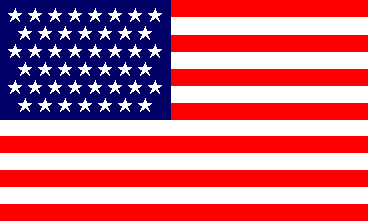 Made in USA